Here are 8 reasons why adding a little champagne to your diet is good for your health. Cheers!
Until recently, champagne was typically consumed by the rich and famous or served on very special occasions, like on New Years Eve or at weddings. But consumption of all types of sparkling wines are on the rise over the past few years. I think it may be in large part to the number of Italian Proseccos that have allowed people to dip their toes in the bubbly category at an affordable price.
So regardless if you're connoisseur of sparkling wines and sip only the best champagne or if you'd rather have a nice glass of Spanish Cava or Italian Prosecco, adding a little bit of bubbles to your diet can be good for your health, and your spirits!
"Always keep a bottle of Champagne in the fridge for special occasions. Sometimes, the special occasion is that you've got a bottle of Champagne in the fridge." – Hester Browne
1- Champagne contains much fewer calories than wine
Trying to keep your weight in check, on a diet or counting calories? Choosing champagne over wine or beer is always your best alcoholic beverage of choice. There's approximately 78-90 calories in a 4 oz glass of champagne vs 112 – 129 calories in a 5 oz glass of wine (varies between red and white) and a typical 12-ounce glass of beer will run you between 153 -171 calories.
2- Champagne makes your skin sparkle
Champagne contains resveratrol, a potent antioxidant which acts as protection against skin damage. Splash last night's left-over bubbles on your face to reap the anti-ageing benefits. Champagne is also considered a natural toner, which can reduce inflammation and redness, thanks to the polyphenols  (plant chemicals with antioxidant properties) and tartaric acid. It can work wonders on oily and acne skin as the high concentration of antioxidants will help soak excess oil and sebum, leaving you with a natural glow.
"Champagne is the only wine that leaves a woman beautiful after drinking it." Madame de Pompadour
3- Abundant in anti-oxidants
All champagne is made from red and white grapes which both contain high levels of resveratrol, an antioxidant that prevents damage to blood vessels, reduces bad cholesterol and prevents blood clots.
4 – Good for your heart
Champagne has polyphenol antioxidants that is known to reduce the risk of cardiovascular diseases and strokes. A flute of champagne a day can lower your blood pressure and is good for your heart and blood circulation.
5 – Shiny Hair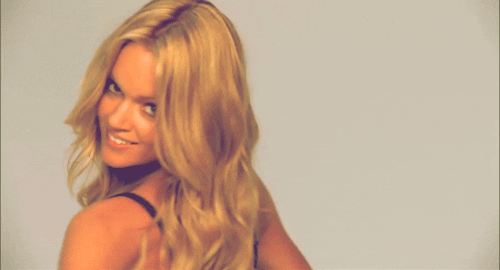 Rid your scalp of product build-up, making way for oil and other essential nutrients. Champagne can act as an amazing hair rinse and add volume to your locks. Bonus, the golden color of champagne can help bring out lighter highlights, leaving blonde hair with an envy-worthy shine.
6 – Bubble bath
A hot bathtub is a great way to decompress and ease your tense muscles. But now you can turn your every day  bath into an exfoliating treat by simply throwing in a few extra bubbles! The carbon dioxide in champagne acts as a gentle exfoliator and helps to soothe dry skin. The acidity will also leave your skin soft and supple.
Got some left over from last night's bash? Use it to make a light vinaigrette for your salad. "Replace orange and other fruit juices with champagne" says , Health's Senior Food and Nutrition Editor, Frances Largeman-Roth. The acidity helps cut through the richness of the oil, making it taste lighter and brighter on your tongue than other dressings. Champagne Recipes 
So drink up ladies!
"I only drink champagne on two occasions, when I'm in love and when I'm not." – Coco Chanel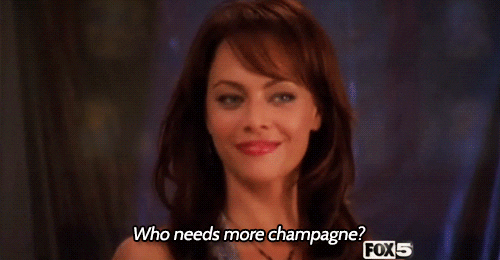 What's your favorite bottle of bubbly? Please comment below and share this article with all your champagne sipping friends!