Single ladies, let's be honest, we've experienced that Valentine's Day where we had super high expectations only to be highly disappointed. Was your boyfriend ever as romantic as Ryan Gosling in The Notebook? I bet he sure as heck didn't have Patrick Swayze's moves like in Dirty Dancing. If February 14th was the only day of the year he got you flowers, he probably paid more attention to TV ads than he did you. Then there's Vday dinner; the restaurants are all booked solid, so you better plan ahead and get a reservation; and make sure your man doesn't forget his wallet because set menus are always way over priced!  So single ladies, REAL TALK! This year you will NOT sit at home feeling sorry for yourself or spend the day romanticizing about your ex.  Good riddance!
Don't block love with any negative vibes! Love doesn't just come from romance; it comes from your friends & family, the universe, your pet and most importantly it comes from yourself. Remember that your heart determines your true relationship status. Now if you're thinking Valentine's Day is a made-up Hallmark Holiday you'll ignore; to that I say, "Good luck!"  Unless you're living under a rock, you will have to witness co-workers get flower deliveries, heart shaped chocolates and candies will be everywhere and not to mention your Facebook feed will be loaded with love gushing posts. So, as Eckhart Tolle would say,
"Realize deeply that the present moment is all you have. Make the NOW the primary focus of your life."
So on this February 14, 2018 I invite all the single ladies to celebrate not having to celebrate Valentine's day!
1. Spoil yourself: On this special day, treat yourself like the princess you are! Take the day off work and go to the spa for a massage. Then when you get home, light some candles, take a relaxing bath with your best bubbles, and finish off the day by ordering your favorite food and binge watching Nextflix.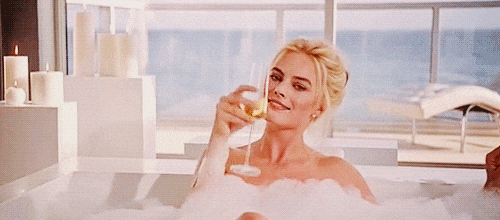 2. Go out with you lady soul mate(s): Get dressed up as though you're going out on a hot date, make a reservation at your favorite restaurant and hit the town with all your single girls. Spend the night laughing about all your terrible Tinder dates and how you once thought you'd never get over your ex? LMFAO!!!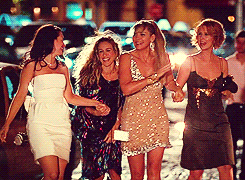 3. Go outside: Get out doors and be one with nature.  Go for a hike, skiing, ice skating or snowshoeing

4. Go shopping – that purse you've been eyeing. go get it! Those shoes, you thought were too expensive, they're yours.  That adorable dress you have no where to wear. Treat yourself, buy it!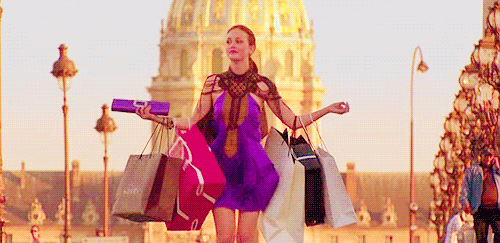 5. Give love: Giving always feels better than receiving; get your single friends a card, a box of chocolates or bouquet of flowers and remind them they are loved. Volunteer at a shelter or old folks home. Helping the less fortunate and being the reason, someone smiles because of you is a small gesture that can go a long way. Plus, it being nice feels so much better than stuffing your face with chocolate. Do not drown your sorrows in a box of chocolates! 6. Get your sweat on: try a new fitness class and get your sweat on. Have you ever heard anyone say "damn I shouldn't have done that workout?" Physical activity stimulates various brain chemicals that leaves you feeling happier and more relaxed.  Why endorphins and exercise makes you happy.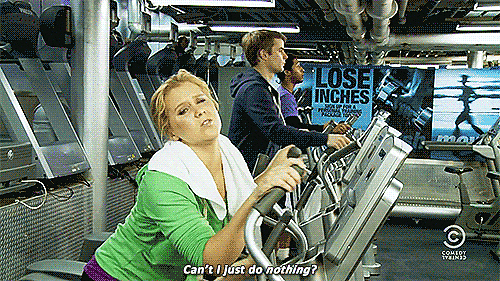 7.  Alone is better than miserable: Remember being single is always better than being in a relationship that doesn't fit right, is dysfunctional or is no longer serves you. A boyfriend doesn't necessarily mean you're in a happy place. Now don't get my wrong,  I do believe we all have a prince charming somewhere out there, but while we wait for him to show up in his new Tesla, we will not lay around like sleeping beauties. On February 14th celebrate not having to celebrate Valentine's day while you still can!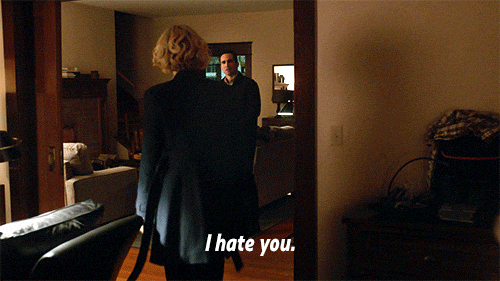 "Being single is pretty good, it's a nice sense of irresponsibility." Michael Douglas
FUN FACT: You are not alone. In 2014 the Bureau of Labor Statistics reported that 124.6 million Americans over the age of 16 years were single; that 50.2 percent of the population!!
VALENTINE'S DAY GIVEAWAY
FIT & Flirty is giving away the very last TWO ABS-olutely Chic Sweat Activated Tank Tops.
HOW TO ENTER
You can enter here
Rules are -> Follow@fitandflirty_closet and and tag a friend
Giveaway Details:
1 – Contest closes February 14, 2018
2 – Canada & USA residents only
3 – Two winners will be announced by February 16, 2018
Disclaimer:
* Entries must be submitted by 02/14 7pm. This giveaway is in no way sponsored, administered, or associated with Instagram, Inc. Facebook or Twitter. By entering, entrants confirm they are 13+ years of age, release Instagram, Facebook and Twitter of responsibility, and agree to Instagram, Facebook and Twitters' term of use.