Say goodbye to Sunday meal-prep!
No more Sunday meal-prep thanks to 2GuysWithKnives!  A Vancouver based company focused on convenient, highly nutritious, culinary level meals is not your typical food delivery service.
Sergio Pereira, owner and Executive Chef, moved to Canada from Brazil 11 years ago. His specialty is pairing healthy nutrition with his knowledge of world cuisine and culinary mastery. Co-owner Patrick Carr is a certified personal training specialist, metabolic nutritionist, and obstacle course race master. His background as an athlete and nutritional expert is a perfect compliment to Sergio's flavorful dishes.
The two men are dedicated to providing their customers with delicious, nutritious, gluten-free meals while always offering the most well-balanced and healthy options.
2GuysWithKnives offer free delivery at your convenience and the meals are very affordable. The menu is updated weekly to ensure you get a variety and are never get bored of eating the same dish. All the meals are designed with lean protein, low glycemic carbohydrates & tasty veggies. Entirely gluten free and created based on fitness nutrition guidelines 2GuysWithKnives have elevated the food delivery standards by providing high quality and savory healthy meals.
These days it seems we all have hectic schedules. Personally, my days are jammed;  between juggling my consulting business and my online business my free time is precious.  I need to schedule walking my dog, hitting the gym, stocking up on groceries and even girls nightout.  So needless to say, I'm always open to new ways I can save some time. I work from home most days because it saves 30 minutes (round trip) in commuting.  Plus add up the time I don't have to blow-dry my hair and I have an extra 90 minutes.
Meal prep has always been timing consuming and daunting to me. But for over 10 years I've been pretty consistent on setting time aside on Sunday evenings. If I don't have half a dozen chicken breasts cooked or a fresh pot of turkey chili made my week gets chaotic and I start making really bad food choices.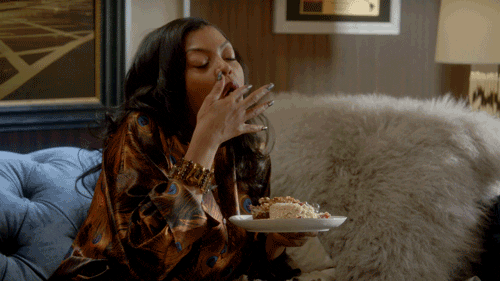 I placed my first order at 2GuysWithKnives on Thursday evening and the food was delivered Sunday afternoon. I bought two main courses,  2 salads and a bag of protein balls for my sweet cravings. The total with tax and free delivery was $68.25.  Additionally, I spent $30.00 at the grocery store on fruits, vegetables, nuts, eggs, and almond milk. Being this was my first order, I wasn't sure if it would be enough food to fuel me through my busy work schedule and daily workouts?
The short answer is no, I ran out of meals on Thursday.  That being said, the meals were fresh, very flavorful and packed with nutrients! For me, the entrees (rectangle containers) were big enough for two generous portions. But more importantly, I saved about 30-45 minutes a day in the kitchen! This week I placed a bigger order to ensure I would have enough food to keep me going all week long!
Another bonus is that each meal has a detailed label with ALL ingredients used and nutritional fact and information. Below is my first order.
Shake your bon bon – Winter Time Shaker Salad – smoked applewood baked chicken layered with shredded beets, carrots, green peas, brown jasmine rice, crisp romaine lettuce and yummy vanilla pear vinaigrette (organic pears, white wine vinegar, honey, vanilla, spices) calories 286 / protein 25g / carbs 42g / fat 2g / fiber 10g
Policia Fashionista – Mighty Kale & Romaine Cesare Salad – our creamy dairy free Cesare dressing (lemon juice, dijon, garlic, soft tofu, nutritional yeast, avocado oil, spices), tossed with grilled chicken, crisp romaine, kale and oven roasted turkey bacon topped with walnut-hemp parmesan (walnuts, hemp seeds, garlic, nutritional yeast) & turmeric spiced crispy chickpea croutons (chickpeas, turmeric, paprika, black pepper, coconut oil) calories 494 / protein 55g / carbs 28g / fat 18g / fiber 12g
That's amore – Chicken Bruschetta Pasta – gluten free pasta noodles tossed with baked chicken, roma tomato, basil, black olives, kale, artichokes, sun-dried tomato, garlic, spices & balsamic glaze. calories 491 / protein 43g / carbs 55g / fat 11g / fiber 8g
Brazilian Carnival – Grilled & Baked Montreal Chicken Breast with traditional Brazilian black beans (pureed marinade blend of onion, parsley, peppers, tomato, cilantro, spices), zesty tomato-parsley vinaigrette & brown jasmine rice
calories 485 / protein 52g / carbs 49g / fat 9g / fiber 7g
Baobab Protein Bites (7) Medjool dates, raw almonds, coconut oil, raw cocoa, almond butter & vegan protein powder (yellow pea protein isolate, organic hemp protein concentrate, sacha inchi protein, organic sunflower protein, xanthan gum, natural & organic vanilla flavours, stevia leaf extract) dusted with African super fruit balboa powder into little gems of rockstar magic.
calories 457 / protein 14g / carbs 53g / fat 21g
In summary,  if eating healthy is a priority in your life, you crave some variety in your  meals, and would like to some free up a little time from your crazy schedule I highly recommend you try 2GuysWithKnive.
There is no commitment, the minimum order is 3 items (approx $45) PLUS you can customize your order with any specific dietary restrictions or needs you may have. For more questions visit the FAQ page.
I'd love to hear your feedback, scroll all the way down and leave a comment! Remember sharing is caring! Please spread this article by using the social media icons below 🙂
Quick tip – Pair  champagne with fish and chicken dishes.  There are fewer calories than beer or wine and it's also good for your skin. Pinch me I am dreaming? Stay tuned for my next blog which will reveal all the health benefits of bubbles!
Health & Happiness xo
____________________________________________________________________________________
FIT & Flirty's 1st week with *2GuysWithKnives
Breakfast
Snack
Lunch
Snack
Dinner
Extra
Monday

6:30pm

Hot Power Core at @Oxygen

Shakeology (banana & cup of almond milk) coffee/black
*Policia Fashionista Chicken Cesar Salad 1/2 of the container
mid-day: apple and dozen almond pre-workout: *Baobab Protein Bite
*That's amore – Chicken Bruschetta Pasta (1/3 of the container)
 2 Vday chocolate hearts at the office
Tuesday

6:30pm

Hot Barre Fusion @Oxygen

2 boiled eggs, multigrain toast and apple coffee/black
dozen almonds
*Policia Fashionista Chicken Cesar Salad 1/2 of the container
 *4 Baobab Protein Bites
*Brazilian Carnival – Chicken Breast
celery & organic peanut butter
Wednesday

6:30pm

Hot Power Core @Oxygen

Shakeology (banana & cup of almond milk)  coffee/black
*Shake your bon bon – 

Winter Time

 

Shaker Salad. Apple and dozen almond

Banana
*That's amore – Chicken Bruschetta Pasta – finished the container
 2 Vday chocolate hearts at the office
Thursday

4pm HIIT Cals @Kondi

 2 scrambled eggs & 2 multi grain toast. coffee/black
*Brazilian Carnival – Chicken Breast

done all 2guyswithknives

 Almonds
Chocolate banana shakeology
 Apple
Additional  Articles ->  Vancouver Fitness Studio Reviews and Best Cupcakes in Vancouver